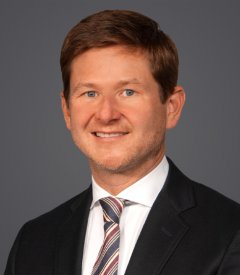 Scott Kelly
Shareholder - Ogletree, Deakins, Nash, Smoak & Stewart, P.C.
Scott Kelly co-chairs the firm's Affirmative Action/OFCCP Compliance Practice Group and is a Shareholder residing in the Birmingham, Alabama office. Scott counsels and defends federal contractors and subcontractors throughout the United States on jurisdictional, compliance, and enforcement issues involving the U.S. Department of Labor's Office of Federal Contract Compliance Programs (OFCCP). Scott's national practice includes representing employers in OFCCP compliance evaluations and administrative enforcement actions and assisting in the preparation, management and defense of affirmative action programs (AAPs). His clients have operations spanning numerous industries, including higher education, financial services, technology, and manufacturing, among others. Scott frequently works to design legally defensible hiring processes and practices to fit his clients' business needs and to assist employers with voluntary, privileged and proactive compensation analyses and fair pay audits.
Tuesday, Aug. 1
Workshop 2
Innovative and Legal Considerations for Voluntary Self-Identification
Scott Kelly and Nonnie Shivers, Ogletree Deakins
Does your organization struggle with responses to voluntary self-identification efforts?  Society is changing.  Younger generations are adding to number of "Do Not Wish to Disclose" responses which complicate effective compliance and DEIA initiatives.  Has your organization grappled with providing an inclusive experience and environment and being limited by the current categories that are used for AAP and EEO-1 compliance purposes?  In this session we discuss the legal and practical implications of an effective voluntary self-identification program. Join us to learn how to weigh the benefits of inclusive practices versus legal risks.