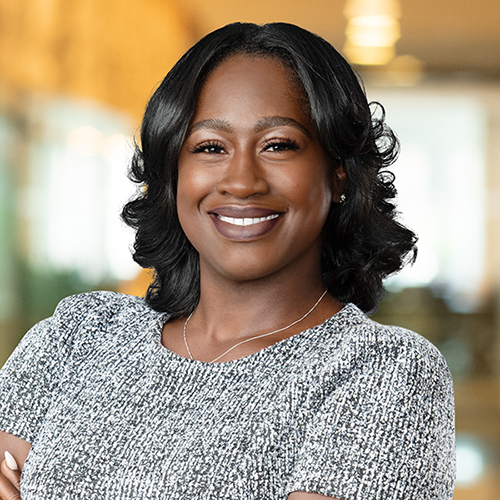 Sadé Tidwell
Associate, Attorney - Morrison & Foerster
Sadé's practice includes a broad range of employment counseling and litigation, with a focus on pay equity, OFCCP and affirmative action compliance, and diversity and inclusion counseling. Sadé has extensive experience working with clients to improve their personnel policies, create best practices and assessment tools, and ensure optimal compliance with government mandates impacting recruitment, hiring, promotion, compensation, performance evaluation, discipline, termination, and workforce restructuring. Most recently, she successfully defended a multi-national investment firm with over 18,000 employees in a CMCE audit, which ended with a Notice of Compliance.
Wednesday, Aug. 2
Workshop 3
Practical Tips for Navigating OFCCP Audit Requests
Andrew Turnbull and Sade Tidwell, Morrison & Foerster
With new OFCCP directives signaling less transparency and more aggressive audits, contractors need to understand how to appropriately respond to OFCCP's requests for information (RFIs). Failure to do so can result in longer, more expensive audits and potential unnecessary adverse findings or enforcement proceedings. Attendees will learn about: (1) the legal authority and limitations for OFCCP RFIs; (2) common OFCCP RFIs; and (3) practical tips for mitigating risk and burden when responding to RFIs.
Thursday, Aug. 3
Workshop 2
Ringfencing – Shielding Non-Contractor Corporate Affiliates from OFCCP Coverage
Andrew Turnbull and Sade Tidwell, Morrison & Foerster
Many companies seek business with the federal government but want to avoid OFCCP jurisdiction over their corporate affiliates. With OFCCP now getting details about corporate families through the Contractor Portal, contractors need good ringfencing to avoid OFCCP seeking coverage of their non-contractor corporate affiliates. Attendees will learn about the legal framework for single entity and subcontractor status, common ways corporate affiliates become covered, and practical tips for establishing strong ringfencing to avoid coverage.