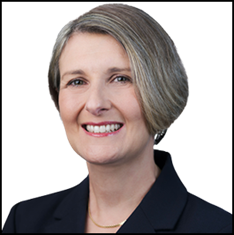 Consuela Pinto
Partner - FordHarrison
Consuela A. Pinto is a partner in the Washington, D.C. office of FordHarrison, where she represents employers in all matters related to employment law. Having practiced in the both the public and private sectors, Consuela has a unique perspective in the representation of clients. She is particularly adept in advising employers on compliance with federal contractors' affirmative action and non-discrimination obligations, federal government EEO investigations, pattern and practice systemic claims, , pay equity and DE&I strategies. Consuela's significant experience includes representing employers on a nationwide basis in compliance reviews before the Office of Federal Contract Compliance Programs.
Wednesday, Aug. 2
Workshop 1
Statistical and Practical Fit – Identifying the Appropriate Approach to Compliance
David Garber and Bob LaJeunesse, OFCCP; Jeff Lupardo, DOL; Consuela Pinto, Ford Harrison; Moderator: Paul McGovern, Praxis Consulting
Recognizing that there is no one size fits all approach, the multi-disciplinary expert panel will discuss how legal requirements and factors such as the contractors' resources, pay system, and reasons for performing pay analysis help define what type of review is appropriate. The panel will address:
• What can contractors expect from OFCCP's analysis of your compensation system?
• What Title VII principles apply to compensation analyses?
• How can OFCCP and Contractors work within statistical and legal frameworks?