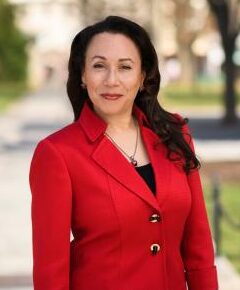 Cheri Burgess
Director, Institutional Equity and Equal Employment Opportunity - Princeton University
Cheri Burgess supports Princeton University's commitment to diversity, equity, inclusion and access by leading the coordination of the University's affirmative action programs and ensuring compliance with state and federal EEO obligations; developing and implementing initiatives related to campus climate and inclusion; and overseeing Princeton's response programs for bias, discrimination, harassment, and cyber-harassment.
A seasoned professional with nearly 30 years' experience in non‐discrimination, fair employment practices and employment law, Cheri has held positions in private practice, municipal government, corporate, and higher education.  Cheri is a member and former chair of the New Jersey ILG and has been a guest speaker at major conferences on topics related to diversity, equity and inclusion in higher education.
Wednesday, Aug. 2
Higher Education
Facilitated by: Cheri Burgess (Princeton University) and Inderdeep Chatrath (Center for Workplace Compliance)
Higher education attendees are invited to discuss the implications and implementations to advance DEI work following the Supreme Court's decision banning affirmative action in college admissions as well as other higher education issues. Learn from each other and look to share what you are doing at your respective institutions.