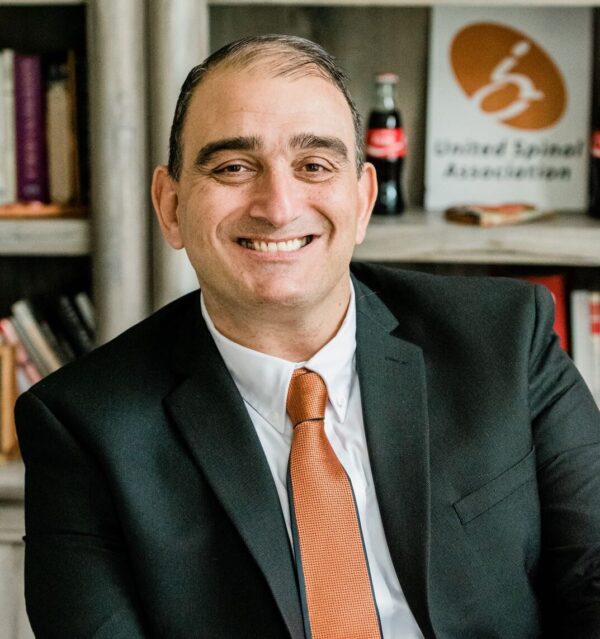 Vincenzo Piscopo
President & CEO - United Spinal Association
Vincenzo Piscopo is the CEO of United Spinal Association, the largest membership organization of people with spinal cord injuries and disorders in the U.S. Prior to United Spinal, Vincenzo was part of The Coca Cola Company, where he founded This-Ability BRG, and promulgated the company's first disability inclusion agenda. Vincenzo is the founder of the Wheels of Happiness Foundation, assisting people with motor disabilities in developing nations. Additionally, he is a board member of Respectability, FODAC (Friends of the Disabled Adults and Children), and the Shepherd Center. Vincenzo has an MBA from Carnegie Mellon University and a MA in Creativity from Buffalo State College.
Tuesday, Aug. 1
Workshop 3
Blasting Off Barriers: Stellar Disability Inclusion
Vincenzo Piscopo, United Spinal Association; C. Timothy Branner, Raytheon Technologies
Join a corporate disability champion and a disability non-profit leader for a workshop that will energize your DEI goals regarding the disability community. Participatory workplace scenarios will examine the value proposition and the barriers for talent with disabilities to thrive, approaches to disability inclusion, equity, and universal design that benefit business objectives and how to foster a more inclusive corporate culture. Attendees will be offered resources including a disability etiquette publication to share with their colleagues, and options to explore further disability consultation and expertise.