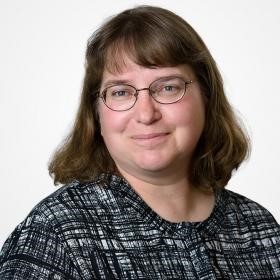 Patricia Pryor
Office Managing Principal - Jackson Lewis P.C.
Patty Pryor is a core team member of Jackson Lewis' Disability, Leave & Health Management practice group as well as a member of its Affirmative Action & Pay Equity Resource Groups. She regularly advises employers on the intersection of affirmative action obligations with every-day employment law risks, including the challenges under the ADA and the Rehabilitation Act. In addition to developing and defending affirmative action programs, Patty develops and defends employer wellness programs and employer leave and accommodation policies and programs. She helps employers meet compliance obligations while also proactively managing other employment law risks and challenges.
Wednesday, Aug. 2
Workshop 1
Moving Beyond Reactive Reasonable Accommodations to a Proactive Workplace
Daniel Duff and Patricia Pryor, Jackson Lewis P.C.
Covered federal contractors are required to provide reasonable accommodations to qualified employees to assist them in performing the essential functions of their jobs. Often employers take a purely reactive approach to reasonable accommodations, offering little in the way of assistance to employees unless the employee specifically asks for an accommodation. This interactive program will explore how workplace wellness programs can transform this "we'll cross that bridge if we get there" environment by offering opportunities for employees to confidentially seek assistance through effectively structured wellness programs.