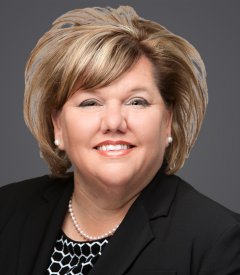 Nonnie Shivers
Shareholder - Ogletree, Deakins, Nash, Smoak & Stewart, P.C.
Nonnie Shivers partners with employers and managers in three primary ways: litigation avoidance through proactive and maximally compliant 50-state counseling and training; complex workplace investigations including at the C-Suite level; and litigating legally complex and factually challenging cases to defend employers actions.
Tuesday, Aug. 1
Workshop 2
Innovative and Legal Considerations for Voluntary Self-Identification
Scott Kelly and Nonnie Shivers, Ogletree Deakins
Does your organization struggle with responses to voluntary self-identification efforts?  Society is changing.  Younger generations are adding to number of "Do Not Wish to Disclose" responses which complicate effective compliance and DEIA initiatives.  Has your organization grappled with providing an inclusive experience and environment and being limited by the current categories that are used for AAP and EEO-1 compliance purposes?  In this session we discuss the legal and practical implications of an effective voluntary self-identification program. Join us to learn how to weigh the benefits of inclusive practices versus legal risks.