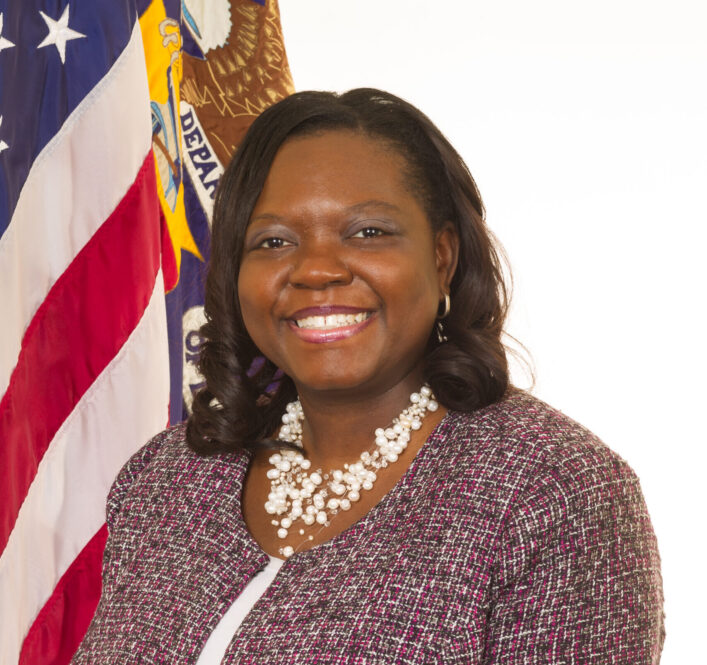 Nakisha Pugh
Director of Education and Partner Engagement - OFCCP
Nakisha Pugh is the Director of Education and Partner Engagement in the Division of Policy and Program Development. She oversees the agency's stakeholder engagement, outreach and compliance assistance and training efforts.
Nakisha previously served as a Senior Policy Advisor with the Department of Labor's Office of Disability Employment Policy. In this capacity she advised on the development of disability employment policies and played a lead role in overseeing the education and outreach programs for private and public sector employers – to include several federal contractors.
Prior to joining ODEP, Nakisha served in many roles with OFCCP including Branch Chief of Functional Affirmative Action Programs (FAAP). As the FAAP Branch Chief, Nakisha oversaw the day-to-day operations of the FAAP Branch. She was also instrumental in the development of the Section 503 and VEVRAA Focused Review programs, including, the development of resource materials, development, and delivery of training, participation in OFCCP Townhalls, conducting outreach with stakeholders, and participating as a panelist in plenary sessions including the Annual NILG Conference.
Nakisha has a Master of Arts in Education and Human Development with a concentration in Organizational Leadership and Learning from The George Washington University. She also has an undergraduate degree in Psychology from Morgan State University.
Thursday, Aug. 3
Workshop 5
OFCCP Updates – Policy, CRLM and Operations
Tina Williams, Nakisha Pugh, Beverly Dankowitz and Harvey Fort, OFCCP