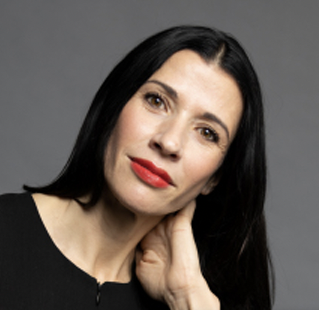 Maria Colacurcio
CEO - Syndio
Maria Colacurcio is passionate about helping companies build equitable workplaces where every worker is valued for who they are and their contributions. Colacurcio is CEO of Syndio, a SaaS startup helping companies around the world create an equitable workplace for all employees, regardless of gender, race, or ethnicity. Prior to Syndio, she co-founded Smartsheet.com, which went public in 2018, and spent three years at Starbucks, one of the first Fortune 50 companies to go public with pay equity results. Having started her career working on congressional campaigns, she has a long history of mission-driven work, and a compassionate and competitive attitude to spur change.
Tuesday, Aug. 1
Workshop 2
How to Talk about Workplace Equity with All Stakeholders
Maria Colacurcio and Christine Hendrickson, Syndio
This session is for leaders facing the pressures of increased transparency around workplace equity, for companies that are already (or soon will be) required by law to post salary ranges or report on pay data, for companies fielding intensifying questions from employees about pay, and for forward-thinking leaders who see the opportunity to harness transparency for a competitive edge, but need the right tools to proceed. Join us for strategic advice, real-word examples, and a glimpse into what's coming and help you make sense of your options so you can take control of your story, build trust, and seize that first-mover advantage in the form of higher retention and employee devotion.