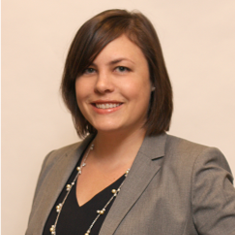 Keli Wilson
Director of Workforce Equity - DCI Consulting Group, Inc.
Keli Wilson is the Director of Workforce Equity at DCI Consulting, where her primary focus is on advancing employment diversity, equity, inclusion, and accessibility. She leads consultants through holistic organizational reviews and creates strategic roadmaps to mitigate barriers that hinder equitable workforces and workplaces. Keli has an M.A. in Industrial and Organizational Psychology from Xavier University. She writes and presents at the national level and is actively engaged in diversity related boards and committees. She is Diversity Committee Chair for the Howard County Human Resources Society and the Communications Chair for the Baltimore Industry Liaison Group. She last spoke at the National ILG virtual conference in 2020.
Tuesday, Aug. 1
Workshop 4
Transforming Organizational Practices through Civil Rights Audits
Nita Beecher, FortneyScott LLC, Keli Wilson, DCI Consulting Group, Inc.
Shareholders, advocacy groups, and society are demanding more accountability through Environmental, Social, and Governance (ESG) reporting. Implementing civil rights audits is critical to identify racial equity and systemic barriers.  This session will help participants to:
• Understand shareholder pressures and regulatory changes around human capital disclosures
• Learn a multidisciplinary framework for conducting and reporting a civil rights audit
• Learn the organizational and employee benefits to having a diverse workforce
• Know the legal exposure and risk mitigation associated with transparency in ESG reporting