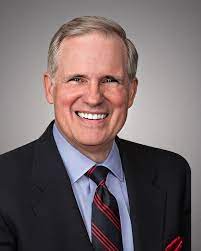 David Fortney
Co-Founder, FortneyScott LLC
David S.Fortney is a co-founder of FortneyScott. His practice focuses on a wide array of compliance initiatives and litigation matters involving wage and hour, compensation, Equal Employment Opportunity, labor matters, federal contractor's affirmative action and non-discrimination obligations, collective bargaining, and workplace health and safety. He advises clients in developing and implementing strategic plans involving federal agencies, Congress, and the press that enhance a client's reputation and take into account the interests of various stakeholders, including stockholders, the workforce, and customers. David brings experience from both the public and private sectors and frequently represents clients before federal and state agencies, including the U.S. Department of Labor's agencies, the Equal Employment Opportunity Commission, and the National Labor Relations Board. David is a Fellow in the College of Labor and Employment Lawyers. For the past 10 years, he has been named one of the leading employment lawyers in Washington, D.C. by the CHAMBERS USA survey of America's Leading Lawyers for Business and has been selected for inclusion in the 2009 through 2016 editions of The Best Lawyers in America, Washington D.C.'s Best Lawyers, and Super Lawyers. He was also awarded an AV rating (the highest level) by Martindale-Hubbell. Before co-founding the firm, David served as the Acting Solicitor of Labor and held other senior policy positions in the U.S. Department of Labor. He is a frequent lecturer and writer on employment-related topics.
Thursday, Aug. 3
Workshop 1
What the Harvard and UNC Decisions Mean for Employers
David Fortney and Leslie Silverman, FortneyScott LLC
The Supreme Court's rulings on the use of affirmative action in college admissions in the Harvard and UNC cases also could have major ramifications for DEI&A and ESG programs.  This presentation will discuss the implications of these rulings on workplace diversity programs and will provide participants with:
• Background on both cases;
• Clear explanations of the rulings; and
• Practical understandings of what the rulings mean for employer's DEI&A and ESG programs, and affirmative action efforts.