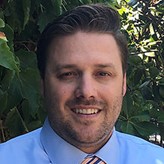 Clinton Kelly
Principal Consultant - ioPredict
Clinton Kelly, Ph.D. is a Principal Consultant with ioPredict, and specializes in test development and validation. He has more than 15 years of experience developing and validating examinations used for employee selection and licensure/certification for private and public sector organizations. He holds a Master's degree in Industrial and Organizational Psychology from California State University, Sacramento and a Doctorate in Applied Social Psychology from Brigham Young University.
Thursday, Aug. 3
Workshop 5
Test Validation Essentials for Compliance Professionals
Clinton Kelly, ioPredict
This presentation will provide an overview of the basics of test validation. We'll (1) define what a test is according to the Uniform Guidelines, (2) explain the different types of test validation, (3) describe the relationship between adverse impact and validation, and (4) review the most common test types used in the hiring process. Participants will leave with sufficient knowledge to be an informed consumer and/or decision maker when it comes to employment testing decisions.