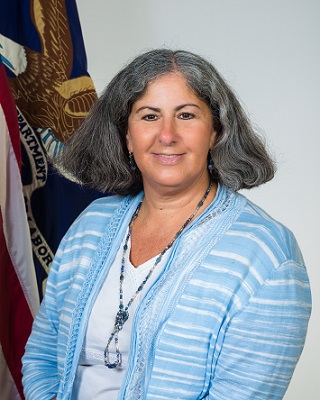 Beverly Dankowtiz
Associate Solicitor - Civil Rights & Labor-Management Division (DOL)
Beverly Dankowitz has served as the Associate Solicitor for the Civil Rights and Labor-Management Division (CRLM) since May 2016. Prior to her appointment as Associate Solicitor, Ms. Dankowitz served as the Deputy Associate Solicitor for CRLM for five years. In this position, she oversees the Division within the Office of the Solicitor that provides legal services to the Office of Federal Contract Compliance Programs (OFCCP), Office of Labor-Management Standards (OLMS), Civil Rights Center (CRC), Women's Bureau, Office of Disability Policy and to several other agencies on civil rights-related issues.
Ms. Dankowitz has been an attorney in CRLM and its predecessor, the Civil Rights Division, since 1985, serving as a trial attorney, Assistant Counsel, and Counsel. As Counsel for Litigation and Regional Coordination for 10 years, she supervised the division's enforcement-related activity under OFCCP's laws, monitored OFCCP enforcement activity nation-wide and provided advice to OFCCP and the Regional Solicitors' Offices. She successfully resolved a number of systemic hiring discrimination cases, some in partnership with RSOL, oversaw administrative appeals that led to favorable final agency decisions, worked with DOJ successfully to defend final agency decisions and developed nation-wide procedures to strategically select cases for enforcement and improve the effectiveness of conciliation agreements.
Ms. Dankowitz received her J.D. from American University and her undergraduate degree from the University at Albany - SUNY.
Thursday, Aug. 3
Workshop 5
OFCCP Updates – Policy, CRLM and Operations
Tina Williams, Nakisha Pugh, Beverly Dankowitz and Harvey Fort, OFCCP